Cabin Secure
Anti vandal galvanite flat sided steel secure buildings providing safe security for your Employees and equipment. Tried and tested in the Irish market with amazing results. This is a fully designed anti vandal product and not a redesigned standard building with a few added security features. Long product life with no rust – many user benefit features – available in your Corporate Colours – Large stock available. Where space is at a premium we can accommodate you up to 3 storey's high. Cabin Secure is ideal for site accommodation and for use in situations where security is important.
Cabin Secure Plus
Fully certified compliant Eco building greatly reducing servicing and running costs. Fitted out with P.I.R, heating controls and added building specification providing un-matched Eco performance. The Cabin Secure range with our additional specifications including 60 minute certified fire rated allows close proximity to existing facilities.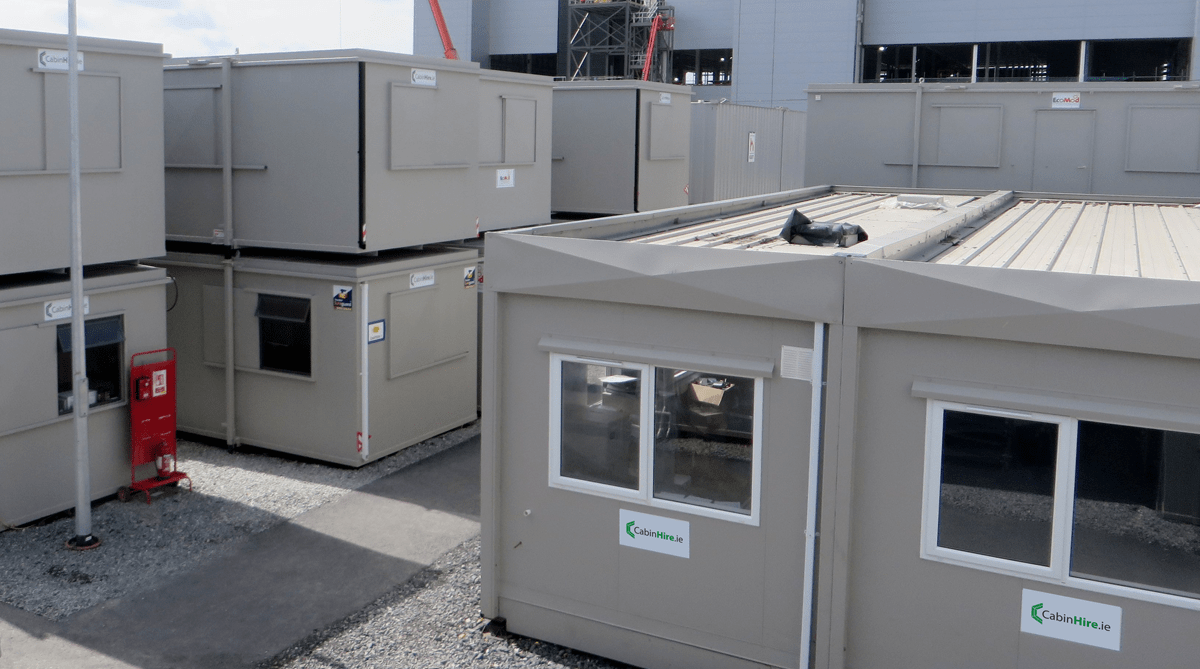 Cabin Team Sport
From a single to two team changing facility and multi room club houses Cabin Team Sport Buildings provide a complete design and turnkey package. CabinHire provides full anti vandal features for peace of mind both externally and internally and with the benefits of quality specification provide a durable long life solution to your sporting building requirements.
Our Sports Units have successfully been supplied to many County Councils including Fingal, Galway and Dublin City counci, the FAI, Ballyboden GAA and Home Farm Football Club to name a few.
Purchase, rent to buy or rent from as little as €60 per week including vat.
Cabin Pre-owned
CabinHire have access to a large volume of quality pre-owned value for money buildings and offer these in as new condition with warranties. CabinHire specialises in delivery and altering pre-owned buildings to new user specific designs saving customers valuable money and lead in times.
With our trained craftsmen and modern factory our pre-owned buildings are on offer to you in as new condition.
ASK FOR A QUOTE
Interested in any of our products, feel free to give us a call or contact us via the form below
[contact-form-7 id="2209" title="Contact form"]